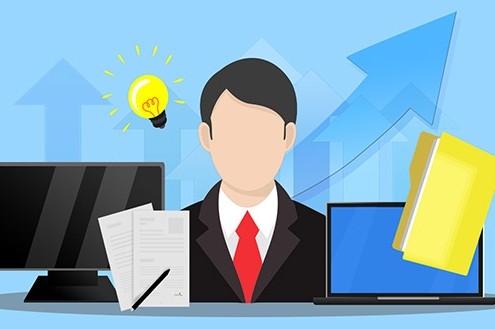 Business today relies on technology in a way which we have never seen before. It makes up the core of almost every firm currently in existence. Today going digital impacts small companies more than large ones; it can make new opportunities possible and accelerate your path to success.
The advantages of modern technology to small business is likely to be present already within your firm, but so too are the disadvantages. Faster transactions, quicker payment, accurate inventory, and improved customer outreach serve to boost our capabilities. While complex set-up, systems management, and ever-present security threats hold us back from our full potential.
Managed Service Providers (MSPs) can eliminate the drawbacks, sharpen up your systems, and allow your business to grow to its full capacity in the modern business landscape.
What An MSP Does For You – There are a staggering number of systems a modern business is expected to keep tabs on today. Accounting, inventory, and timekeeping; on top of customer-facing services such as maintaining a website, managing social media, and processing online orders. It's simply impossible for every small business to keep up.
An MSP is an expert in the field, managing your IT services to give you the confidence your business is on the right track. If the core of your business relied on maintaining a fleet of vehicles, you would hire a mechanic to keep each one in top condition. Building your firm on modern technology should employ a similar strategy.
For your company, managed IT services exist to keep your systems in their best shape to generate maximum mileage for your business.
Tailored to Exactly What You Need – The key to unlocking near unlimited growth in your own company is to find out precisely what you need to operate to capacity. A managed IT services provider can provide consulting services to your firm to find out how your business can improve. Simple tweaks and minor changes are often all it takes to create a more streamlined, more productive, working environment.
Almost always, the smallest changes in the right places make the most significant differences. Working with technology, rather than fighting against it, provides your firm with the competitive edge to put you in control.
Technology That Helps Without Getting in The Way – An MSP can both enhance and protect your business by providing backup and recovery services that will safeguard your data and services against any disaster.
The nature of IT failures means they can appear to happen at any time. Whether hit by a natural disaster, criminal break-in, or IT outage; a severe failure at the wrong time can cost customers, money, and reputation. A high quality, effective MSP works in the background to guarantee uptime, recover from adverse events, and increase security against threats.
Technology That Keeps You in Business – A huge number of businesses, both high-profile and small owner-operated firms, have suffered massive client losses as a result of missing deadlines, losing data, or exposing their customers to unnecessary threats. Clients are often left with little choice but to choose a firm that takes their data and privacy seriously.
One of the most significant benefits to managed IT services more predictable support costs. Proactively keeping your IT in good shape reduces the chances of major and unexpected blow-outs in the monthly budget.
By monitoring systems (hardware, antivirus and backups), diagnosing issues, and maintaining technology, many of the problems that cause unexpected downtime and data loss can be avoided altogether. Preventing problems before they happen saves you money, but more importantly maintains your business reputation too.
An MSP Working For You – Increasing your potential, reducing your costs, and protecting your reputation are all great reasons to incorporate a managed IT service provider into your business.
By eliminating IT distractions that take you away from your core business, you are free to pursue activities that make your company great. Utilize an MSP and return to doing what you enjoy most, the part of the firm you are great at, the reason you got into your business in the first place.