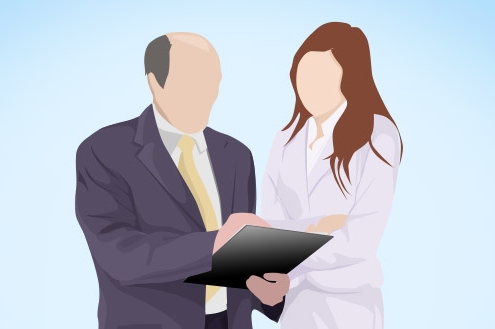 Good relationships are essential to your business success. Connections with customers, clients, vendors, suppliers and service providers impact your bottom line. Here are the benefits of developing a strong relationship with your Managed Service Provider (MSP).
Improve efficiency and flexibility
Enhance security and compliance
Take a proactive approach to system maintenance
Reduce costs and enjoy predictable pricing
Gain access to new technologies
Along with overseeing smooth IT operations, the MSP's experts can advise and consult. The following strategies can help you build a good relationship with your MSP.
Open the Lines of Communication
Transparency in the relationship can make a big difference. With a deeper knowledge of your needs, the MSP can better plan your technology solutions. Communicate goals and the direction you want to take your business. This lets the MSP collaborate to enhance your IT capabilities.
A service provider frees up internal IT staff for strategic planning and special projects. If those initiatives are going to affect your systems now or in the future, let the MSP know in advance. Being aware of small changes can help them prevent a much bigger problem down the road. After all, the MSP team offers deep understanding of your technology and security. Getting their input can help you see a bigger return on investment from any new IT plans.
Invest the Time Upfront
As with any relationship that will stand up long-term, you'll need to invest some time upfront. Taking a "pay and be done with it" approach will reduce the relationship's value.
You don't want a "one size fits all" IT solution from your MSP. To solve IT problems with a tailored solution, the MSP needs to understand your needs. They need to survey and access existing technology and understand your IT strategy.
This can seem counter-intuitive. Why am I spending more time now talking about IT when the goal is to think about it less? Because this "getting to know you" phase is critical to a successful setup. Your MSP wants to provide a superior service. To leverage available tech, they need to know what your obstacles and requirements are in order to provide a solution that satisfies your needs. The good news is that once it's up and running, your time spent managing and monitoring IT is dramatically reduced or eliminated.
Establish Roles and Responsibilities
Knowing what to expect of the relationship will help too. You'll want a clearly defined Agreement. In setting that up, remember any relationship is better when you know and play to strengths. In establishing the MSP partnership parameters, honestly assess in-house IT strengths and weaknesses. Craft an agreement that lets your people do what they do best and gets the MSP team to fill in the gaps. This lets everyone contribute something of value, which is always a good thing.
Review the Relationship
No, you don't need to go to couples counseling together. Still, it will help your relationship with the MSP if you check-in regularly. Someone at your business should have scheduled updates with the MSP account manager. This is an opportunity for you both to explore what's working and what's not and discuss future plans.
Relationships grow and evolve. Lay the groundwork from the outset for a good relationship with your MSP. You'll be glad you did. The better the relationship, the bigger the benefits to your bottom line.