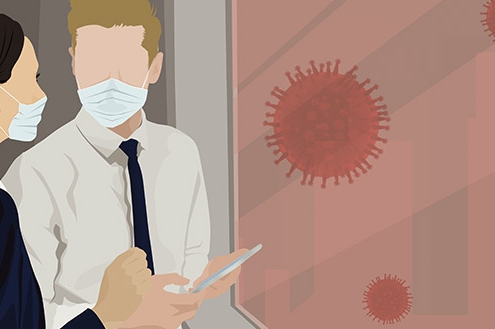 On Sunday, March 22, 2020, the governor of Louisiana issued a statewide stay-at-home order and ordered all non-essential businesses to close through April 12, 2020 due to Coronavirus (COVID-19) .  The governor will re-evaluate the situation at that time to determine whether the closure order will be extended.
The Coronavirus is spreading as fast as feared. Business must adapt to these unprecedented times. One priority? Protecting the health of employees. With governor's stay-at-home order in effect, remote working is a requirement for businesses that are able to operate away from their normal place of business.
Business collaboration software, virtual desktops, and private networks can all help with remote workers. This technology helps business continue as usual, even with employees working remotely.
The Right Technology for Remote Work
Remote workers want a centralized platform with a simplified (yet secure) login process. Business collaboration software is a great enabler of mobile, flexible work. Replace in-person meetings with voice or video conferencing. Streamline chat, voice, and video in one software platform. Tools such as Microsoft Teams and Google G-suite allow business to create team channels.
Business collaboration tools also simplify access to email, calendars, documents, and file sharing. Employees can use a single sign-on to access business tools and data. This supports improved efficiency and increased transparency.
Providing a virtual desktop can provide access to important business applications, as well. Virtual desktops in the cloud allow users to work separately from their personal computers. The software virtualizes the user's unique desktop environment at any workstation. All the data and applications are stored on a central server. Users access apps, folders, and toolbars from anywhere, with a consistent, secure experience.
Using a cloud-based solution also provides peace of mind. While remote workers access the corporate network, the sensitive data isn't stored locally. So, the business needn't worry about the loss or theft of sensitive data. Plus, cloud-based virtual desktops are easy to rapidly install.
Worried about securing those remote connections? Another option is a virtual private network (VPN). A VPN connects computers, smartphones, or tablets to a business network as if connecting locally. These encrypted connections secure data and protect employees' mobile activities. The downside of using a VPN is that there is no way to know whether employees' computers are clean and have antivirus protection.
Another secure option is remote access software which allows the remote employee to access their office computer directly rather than the company network.  The benefits to this method are:  1. the remote worker is not accessing your network, so there is isolation from any vulnerabilities that exist on the remote computer, and 2. since the remote employee is remotely controlling their own office computer, there is no need to install additional business software on employees' home computers.
Tips for Your Employees Working from Home
Make sure computers are protected with well known, highly rated antivirus software and make sure that it's kept up to date.
Be suspicious of requests for personal or business information regardless of whether made by phone, email or text.
Do not open emails regarding Coronavirus or COVID-19 from unknown senders as these could be phishing attacks.
Do not click on links regarding Coronavirus or COVID-19 from unknown sources as these links could spread viruses and malware.
Do not download or open email attachments from unknown senders.
Don't Forget About Backups
As a business owner, it's important for you to understand which computers and servers in your office are still in use while your employees are working from home. All computers and servers that are in operation must continue to be backed to protect your data. This includes having an off-site copy.
We Can Help with Your Remote Working Efforts
Our managed IT services can provide options for allowing your employees to work remotely.
Our remote monitoring ensures your employees' computers are performing at their best, updated regularly and any issues are resolved before they become problems.
Our managed antivirus option ensures your employees' computers are protected and regularly monitored for viruses and malware.
Our managed backup option provides monitored cloud backup which can be a benefit if your employees are storing any of your company data on their computers.
Our remote access option provides you and your employees the ability to securely connect to specifically authorized office computers. As described above, this is a secure method of working remotely and is easy to implement.
We're All in this Together

Hopefully, remote working and social distancing will soon bring this Coronavirus pandemic to a conclusion. Meanwhile, we're here to remotely assist with your IT needs.